FinneyLawOffice.com is a personal injury law firm in St. Louis, MO
About FinneyLawOffice.com
The St. Louis personal injury lawyers of the Finney Law Office will work hard to help you potentially recover damages for your pain and suffering, medical bills, lost wages, and more if you've been the victim of any type of accident. For more information or to schedule a confidential case consultation, contact us today at (314) 646-0300.
Our St. Louis personal injury attorneys
Our St. Louis personal injury law firm is one of the most elite litigation law firms in Missouri, having successfully defended some of our clients against large corporations who are sometimes represented by multiple law firms. We have achieved the largest malpractice settlements in the state and helped many people achieve justice for themselves and their family members along the way.
Our attorneys have many years of experience defending people against a negligent entity. For more information about us and how we can help you, check out the following links to our attorneys:
Practice Areas
You and your family should not have to shoulder the burden of your injury alone. Our compassionate St. Louis personal injury lawyers may be able to help you if you have been the victim of an unfortunate accident in the following areas:
Testimonials
To read more testimonials written by our previous clients, you can visit the testimonials section of our website.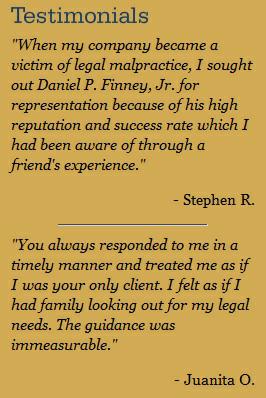 FAQs
Contact Information
1735 South Big Bend Blvd.
St. Louis, MO 63117
Phone: (314) 646-0300
Fax: (314) 646-0303
For maps and directions to our office, feel free to visit our Google Places page.